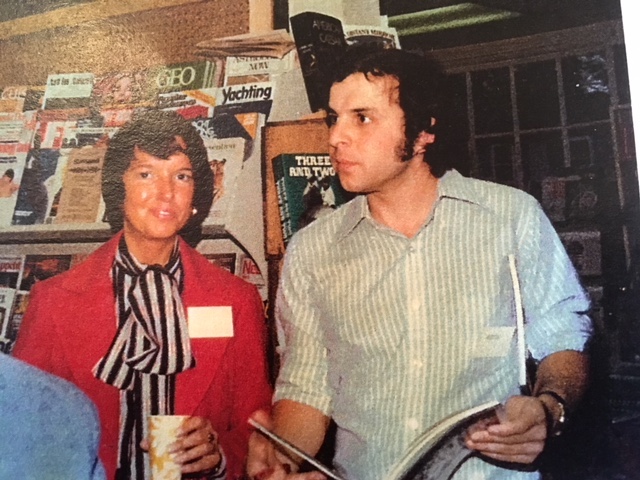 Cynthia Ward and Paul Marion at Lowell Bookworks around 1978.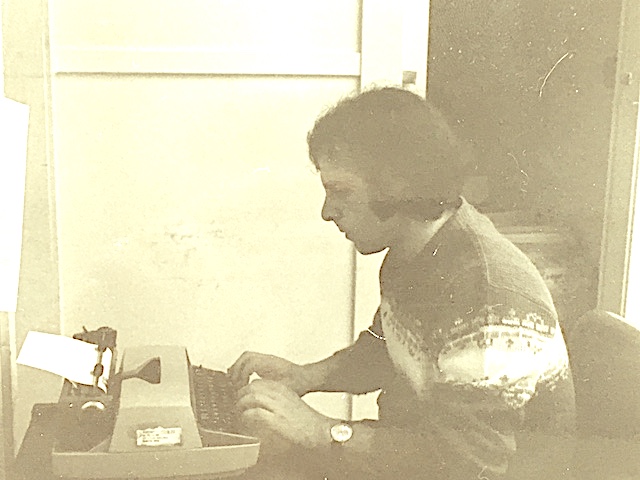 Writing news for the University of Lowell, now UMass Lowell, in Cumnock Hall, 1979.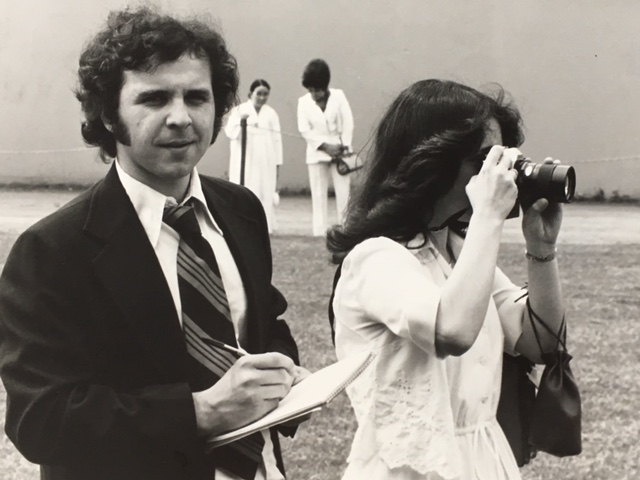 On the media beat (and in need of a haircut) at the University of Lowell Commencement, now UMass Lowell, at Cawley Stadium with Leslie Kaplan, 1979.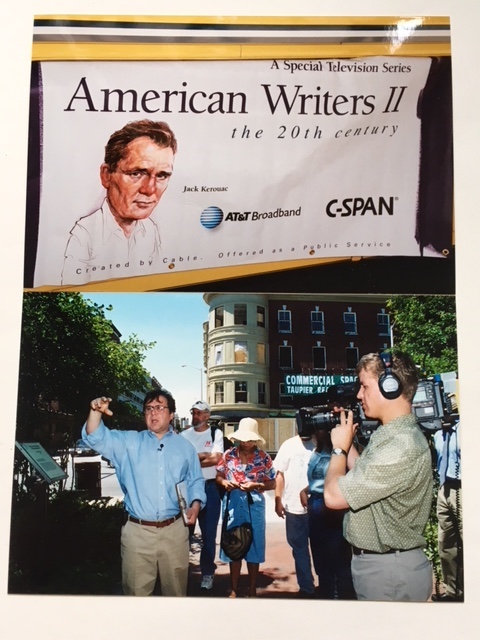 Guiding a walking tour of Jack Kerouac literary sites in Lowell for C-SPAN's American Writers series in 2002.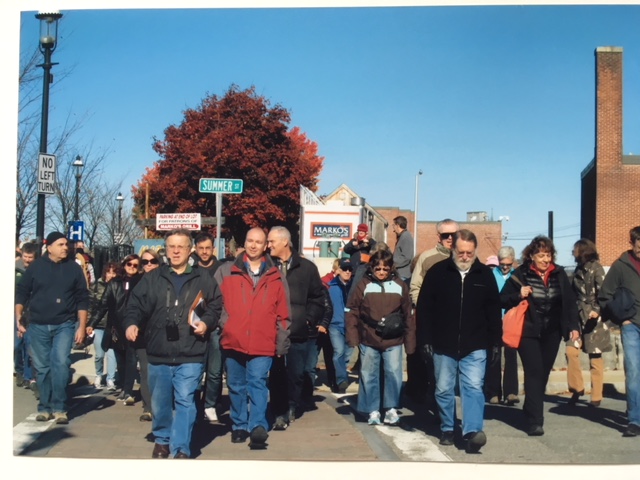 Leading a tour of the Lord Overpass area and South Common Historic District with Dick Howe, Jr., for the Lowell Walks series in 2015.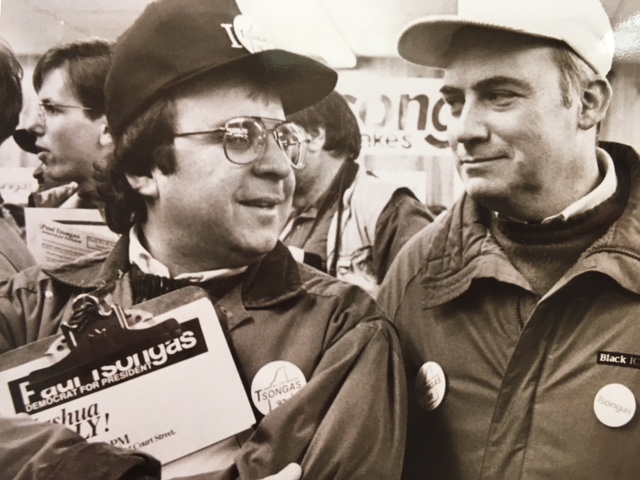 With Bill Lipchitz, right, at the Manchester, N.H. headquarters of the Paul Tsongas for President Campaign in 1992.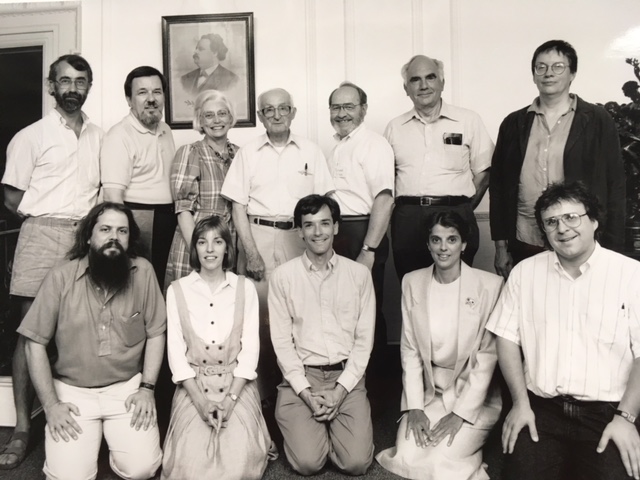 Gathering of Franco-American writers in Manchester, N.H., at the Franco-American Center, c. 1991. Top row, far left, Denis Ledoux; second from right, Arthur L. Eno; far right, Annie Proulx. Bottom row, far left, Robert Perrault; middle, Stephen Riel; far right, PM. Note that Annie Proulx's best-seller The Shipping News was published in 1993. She won the Pulitzer Prize and National Book Award for that novel.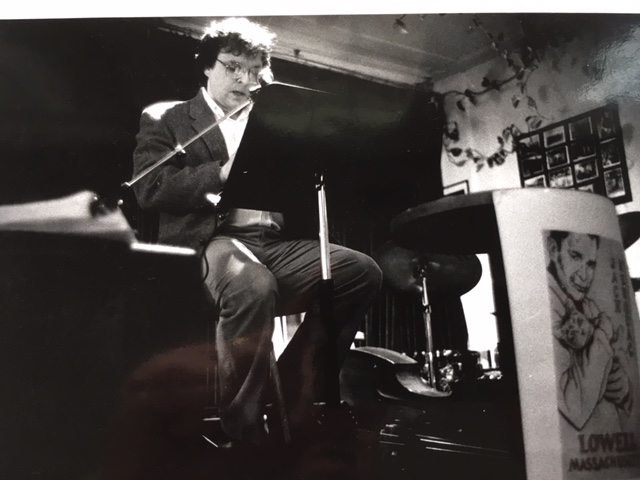 Downtown restaurant reading and music series in Lowell, c. 1990.
Reading with the Poets' Lab at Memorial Hall Library in Andover, Mass., 1977.
Reading with regional writers on JFK Plaza, Lowell City Hall, at the 1981 Lowell Festival
Not exactly laurels for a poet, but a good alternative from a weeping willow blown down by storm winds in the mid-1970s.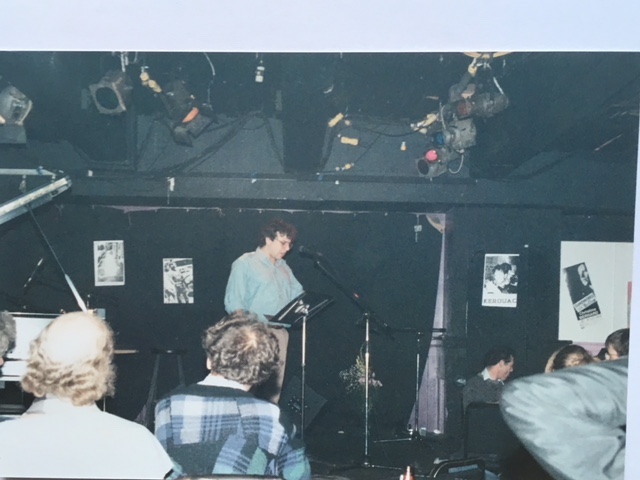 Nightclub reading with Lawrence Ferlinghetti and many others at the International Jack Kerouac Conference in Quebec City, Canada, 1987.
Co-editors of the New England Poetry Engagement Book 1980, PM and Eric Linder, owner of the Chelmsford Bookstore in Chelmsford, Mass., at the book launching, 1979.
In northeast Maine with Russ Vivier, center, and Dave Martin, along with an unidentified rider, late 1970s.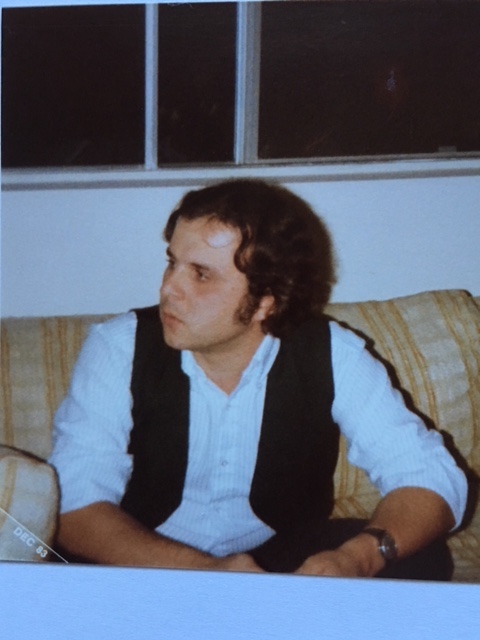 With a favorite hat around 1976.
Finding a song at the piano with writer George Chigas, center, and poet Allen Ginsberg after the sold-out benefit reading at Merrimack Repertory Theater for the new Kerouac organization in Lowell founded by Brian Foye and others, 1986.
On San Diego Bay in Dave Martin's boat with friend Russ Vivier, 1983.
Members of the Poets' Lab gathered for a group reading at Memorial Hall Library, Andover, Mass., 1977. Back row, from left, Kathleen Aponick, Alice Davis, Stephen Perrin, Charles Brunault, Mary Tremblay, Wayne Nalbandian; middle row, Florence Liberfarb, Anne Fleming; Seated, Cynthia Ward, PM.
Jackson Street, Lowell, around 2015 (photo by Tony Sampas).
Marion's Meat Market, Little Canada neighborhood, Lowell, around 1926. Wilfrid Marion, grandfather of PM, is in the long white butcher's apron in front. The other persons are unidentified.